| Category | Image | Name | Shop |
| --- | --- | --- | --- |
| Top Pick Overall | | Fitbit Ace 2 | Check Price on Amazon |
| Longest Battery Life | | Garmin Vivofit Jr 2 | Check Price on Amazon |
| Top Choice on a Budget | | Biggerfive Fitness Tracker | Check Price on Amazon |
| Best for Girls | No products found. | Mgaolo Slim Fitness Tracker for Kids | No products found. |
| Top Pick for Teens & Tweens | | Retevis RT628 Walkie Talkies | Check Price on Amazon |
(Editor's Note: This post contains affiliate links, which means we get paid a small commission if you purchase through our links – at no extra cost to you. This helps keep our lights on & we only recommend what we think is the best. Thanks for your support!)
Active kids are healthy and happy kids, but sometimes it can get tough to combat screens and get them outside. Thankfully, today you can find cool gadgets and fitness watch models to get your kids excited about exercise and tracking it.
When you turn physical activity into a fun game, you'll help your little ones stay healthy. With the best fitness tracker for kids, you can motivate your children to reach exercise goals and even do chores.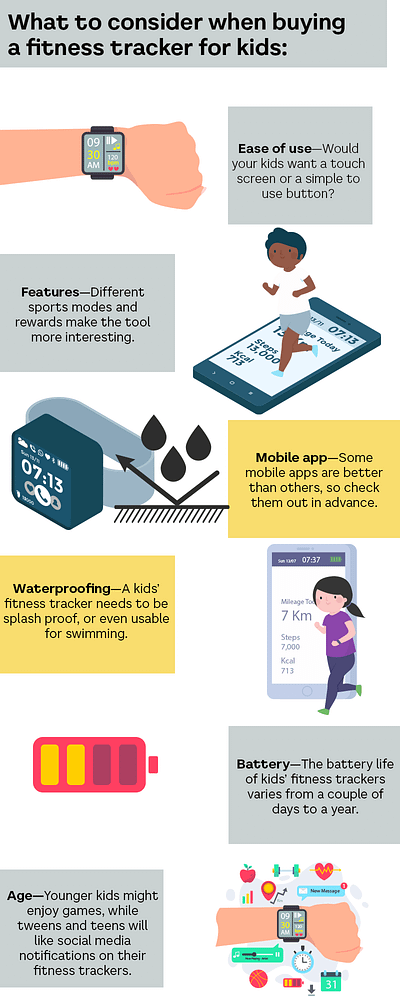 What to Look for in Fitness Trackers for Kids
Everybody knows kids need their exercise. It's vital for building healthy bones and muscles, as well as preventing disease and maintaining a healthy body weight. Your child's cognitive and mental development will also benefit from activity.
Children need at least 60 minutes of physical activity each day, so it's important to motivate them with the right tools.
These are some of the things to pay attention to when picking the best kids' fitness trackers.
Ease of Use
Some fitness watch models are simple and include only one or two buttons to operate them; others have touch screens. The band needs to be easy enough for your child to manage it; otherwise, they won't make the most out of it and may get bored.
Mobile App
The ease of use doesn't stop at the hardware. Another critical factor for deciding on the right brand for tracking is the app you'll use to extract the data. Whether you'll love it or hate it has a big influence on whether the activity tracker is right for your family.
You can usually sync the watch with your or your child's smartphone to upload all the information to the app. Some allow you to set reminders, rewards and tasks and send them to your kids.
If you have more than one kid, why not make it a competition? Some apps make tracking all your children on your phone easy. Nothing gets children more motivated to reach their activity goals than a challenge with their sibling.
If you're not sure about which brand of fitness trackers for kids to pick, download the apps first to see which are the most user-friendly.
Waterproofing
Even if your child takes off the fitness tracker when going swimming, they might forget to remove it every time they wash their hands.
Most of the alternatives for the best fitness tracker for kids are at least splash proof, so you don't have to worry about a rainy day. If your kid spends time in the pool, look for a watch that's swim proof, as well.
Do note that while activity trackers may tolerate submersion well, it might still be best to remove them in a hot bath or shower.
Bands
Even with the best fitness trackers, you'll probably need to change the band more than once. The bands are plastic, and if your kid uses the tracker every day, they'll likely wear them out eventually.
Buying a fitness tracker that allows you to switch the bands easily and offers variety can be key to extending the life of the product. And don't forget that a cool band will make it more likely that your kid actually wears their tracker!
Value
A fitness tracker for kids will likely have to tolerate tougher use than one for adults. The best models can be double or triple the price and quite durable. Still, boys in particular tend to play a bit rougher, and not any kid Fitbit will last for long. Weigh your options and prices before you buy to find the right one for your child.
Battery
The more complex the fitness tracker and the more animated the screen, the faster you'll need to charge it. Some batteries drain in a couple of days, while others will last a week. The longest-lasting in our review is the Garmin Vivofit Jr 2 that has up to a year of battery life.
Age
When your children grow into their tween and teen years, they'll likely need a bit of extra motivation to use their fitness trackers. Buying one that incorporates cell phone notifications, like calls and even their social media, may be a good idea to get them excited. Smaller children will be more excited about games and challenges.
Functions
The best fitness trackers for kids have a watch and will help in tracking steps, distances and sleep, but you can also get much more.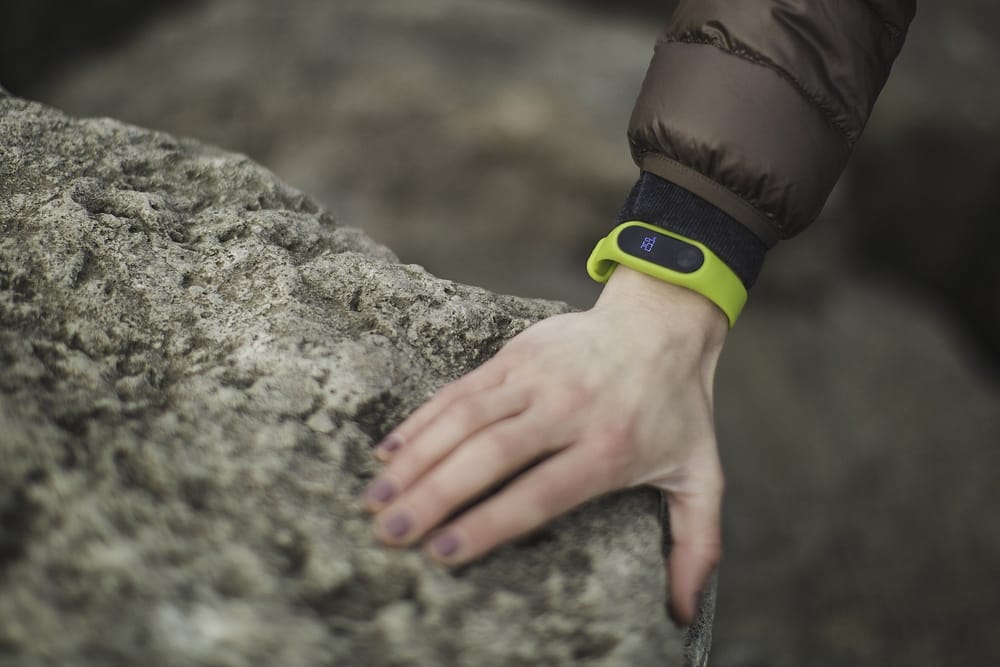 It's easier to motivate kids with Fitbits and other fitness trackers to keep doing their chores. Some of the best fitness trackers allow goal setting for both activity and tracking daily tasks. You can set sleep time notifications and a reminder for them to brush their teeth before bed.
FAQ
What Is the Best Fitness Tracker for a Child?
The best fitness tracker for kids is the Fitbit Ace 2. It's a bestseller and a high-quality product that's both accurate and durable. This Fitbit for kids is also the most waterproof, as it can take up to 160 feet of submersion.
What Is the Best Fitness Tracker for a 10 Year Old?
The Inspiratek Kids is our pick for the best fitness trackers for kids entering their tweens and teens. It has a wide, colorful display and a look that's more mature for big kids. It also includes all phone notifications, so they don't miss it when you call.
Which Is the Best Fitbit for a Child?
The Fitbit Ace 2 is the best Fitbit kids' model. It's also the overall winner of our review because it's a durable and accurate activity tracker with all the necessary functions.
Are Fitbits Suitable for 8 Year Olds?
Yes, Fitbits for kids are definitely suitable for 8-year-olds and even younger children. The best models are designed specifically for kids, and they help them stay active and reach activity goals.
The 5 Best Kids' Fitness Trackers
Fitbit Ace 2—Top Pick Overall
Fitbit Ace 2 Activity Tracker for Kids, 1 Count
Steps & active minutes tracking lets kids skip, jump & move their way to a healthier life
Kids earn virtual badges and fun on-screen celebrations when they reach their goals.Operating temperature: 14° to 113° F
Bring on the pool party cannonballs or lunchtime spills. Ace 2 is swim proof (water resistant to 50 meters)
Kids spend less time charging & more time moving with up to 5 days of battery (varies with use and other factors; animated clock faces require more frequent charging)
Pair ace 2 to a child account to access a limited kid view. Kids can also challenge their friends to step competitions & send each other messages or cheers in app
Last update on 2023-11-30.
Fitbit is the pioneer and leader in fitness trackers for kids, and their best model is a good example of why. Ace 2 measures steps and active minutes and allows you to set goals. It also measures sleep and reminds them when it's time to get to bed. If your child has a phone, they can receive a notification when it's ringing.
This activity tracker gives merit badges and celebrations when your kids fulfill their daily goals. If you have more than one kid, or their best friend also has an Ace, they can send each other messages and cheers. They can also compete with each other in daily step challenges.
Still, the parent can control the kids' connections from the Fitbit app. You can create a family account and allow your kids a limited view.
It's waterproof for swimming and submersion up to 160 feet. It's also sleek and easily wearable as a watch. The bands do tend to last less than the rest of the kids' fitness tracker options, but they are interchangeable and easy to replace and refresh.
The battery life of this fitness tracker is five days, but it drains faster the more you use it and the more animated clock interfaces you program. It comes with a basic charger cord so you can charge with a USB charger.
The price of this fitness tracker is a bit higher than others, but it's a top-quality gadget and a good investment overall.
Pros
Swim proof for submersion up to 160 feet.
Merit badges for daily goals.
Messages and competitions between other Ace 2 trackers.
Interchangeable, easy to find bands.
Tracking of steps, active minutes and sleep.
Cons
High price point.
The battery life is short.
Garmin Vivofit Jr 2 —Longest Battery Life
Garmin vivofit jr. 2, Kids Fitness/Activity Tracker, 1-Year Battery...
Discover adventure with Disney Frozen 2 kids fitness tracker with interactive app experience
Swim-friendly band Features a customizable color screen and more than a year of battery life; no recharging needed and user replaceable
Parents can access chore management and reward tools on the parent-controlled app
Motivates kids to achieve minute goals that unlock adventure, games and icons featuring Anna, Elsa and their frozen 2 friends
Estimates steps, sleep and 60 minutes of daily recommended activity
Last update on 2023-11-30.
Garmin Vivofit Jr 2 is another best selling product in fitness trackers for kids and the top choice for those who hate recharging. The simple display doesn't look as cool as other colorful screens, but it gives you an amazing one year of tracking on one CR1632 watch battery.
Vivofit Jr 2 tracks steps, sleep and activity. It is essentially an activity tracker and not a smartwatch, so it's not as focused on phone alerts and functions as other models. What it is is is a fitness tracker designed for kids that works well and helps you set goals to motivate them to move.
Another plus is that the Garmin Vivofit Jr 2 has tons of cool bands to get your kids excited about their fitness trackers. You can go from the basic colorful models to Disney or Star Wars, depending on your little one's taste. It's meant for kids up to 7 years old.
The Vivofit app is easy to use and allows you to track multiple kids' activity. It has fun games and adventures for kids as rewards for activity minutes, and help for chore management for parents.
The app helps you make those chores a game by giving your child a reward in the app. You can set a recurring daily reminder for brushing teeth or a task timer for homework or cleaning up. No more procrastination!
The silicone band is easy to slip on. You can't adjust it, but you can find bands in different sizes when your kid grows. However, note that they aren't the most durable and may snap if you pull on them carelessly.
Pros
Amazing battery life.
Allows parents to set goals through the app.
Games and challenges on the app designed for kids.
Task timer and chore tracker.
Easy slip-on design.
Swim proof.
Cons
Simple and small display that can get boring for kids.
High price.
Biggerfive Fitness Tracker—Top Choice on a Budget
No products found.
The Biggerfive kids fitness tracker is a complete package with a low price tag. It's a fitness watch that counts active minutes, calories spent, distance and steps. It also includes a sleep monitor and a subtle, vibrating alarm on their wristwatch for the mornings.
You can set reminders for studying, drinking water and even to notify the kid when they've been sedentary for too long. It includes notifications for messages, phone calls and social media. This tracker also has a smart anti-loss function that notifies you when it's going out of Bluetooth range from the phone.
The watch charges in about 2 hours and the battery lasts for up to seven days, according to the company, but many users report a battery life of even two weeks.
It's waterproof for bathing, rain and splashes, but you shouldn't take it for a swim because it may get damaged.
Pros
Affordable.
Easy to set up.
Syncing works very well.
Programmable reminders for activity, studying and drinking water.
Anti-loss feature.
Cons
Not the most accurate with step counts.
Not swim proof.
Mgaolo Slim Fitness Tracker for Kids—Best for Girls
No products found.
The Mgaolo Slim comes with the basic fitness tracking functions for 11 different sports, from swimming to cycling. It monitors your blood pressure, heart rate, steps and calories. The watch also has a sedentary reminder to alert you when you need to get moving.
It's waterproof for swimming, rain and splashes, but not apt for hot water, so you should take it off for bath time and dishwashing.
If you're worried your kid won't end up loving this fitness tracker, it's also perfect for womens' slender wrists. It also includes a female reminder to keep track of your periods.
For big kids and adults, this model has call, message and email reminders. You can also reject a call directly from the tracker without reaching for the phone.
The charging works without extra cables on any USB port, and the battery lasts for up to seven days.
On the negative side, the app doesn't allow for multiple devices to be set up on one account. This means that if you're managing your kids' trackers, you'll need to log in separately to compare data.
The sleep setting is good for kids, but only measures your sleep in the allocated nighttime hours. If you want it to track naps, the band won't register it at all.
Pros
Waterproof for swimming.
Heart rate and blood pressure monitor.
Female reminder.
Easy charging on any USB port.
Email, call and message notifications.
Cons
The app could be better.
Sleep tracking is only during night time.
Inspiratek Kids—Top Pick for Teens and Tweens
Inspiratek Kids Fitness Tracker for Girls and Boys Age 5-16 (5...
Super Easy To Use and Set Up - The Inspiratek Fitness Tracker has a One-Touch system for easy use!
Perfect for Boys and Girls Age 5 to 16 - The custom design is built to fit Securely and Comfortably!
Multi-Functional Fitness Tracker - Comes with Over 10 Built-In Functions and a helpful Custom App!
Awesome Gift Idea for Sons and Daughters - Perfect for Birthdays and all gift occasions!
Satisfaction Guarantee - Our customers are our #1 priority. Let us know if you have any questions!
Last update on 2023-11-30.
The Inspiratek kids activity tracker is our top pick for older kids. It's designed for children aged from 5 to 16, and the band is easily adjustable for all sizes. It's waterproof, so you can leave it on for showering and swimming.
These fitness trackers count how many steps your child takes a day, as well as distance and calories in 10 different sports. They have blood pressure and heart rate monitors, as well as sleep monitoring and an alarm to get your kid up in the mornings.
The fitness tracker has a subtle look that's close to a digital wristwatch that's likely more to older kids' tastes. And they'll also have notifications for messages and phone calls, which can help you get them interested in using it.
The app isn't as intuitive and easy to use as some others, and it doesn't show as much tracking detail. As for syncing with your phone, it's not always seamless.
Overall, it's a good buy for an older kid if you don't want to splurge.
Pros
Affordable.
Sleek watch look, perfect for a big kid.
Message notifications.
Swim proof.
Heart rate and blood pressure tracking.
Cons
The app is not detailed, and syncing is not seamless.
Likely not the most durable.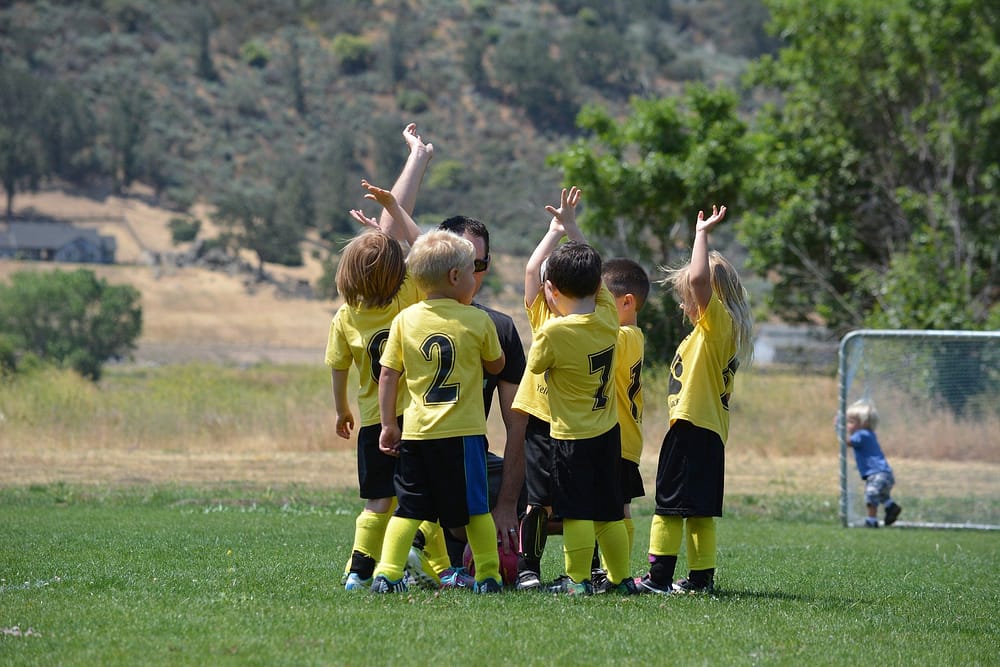 The Winner
The best fitness tracker for kids in our review is the Fitbit Ace 2. It's a top-quality product and the favorite of many users. The Fitbit app is easy and intuitive for tracking steps and distance, and amazingly waterproof.
Sharing activities with friends also makes it more fun, and that's where the Ace 2 is the best choice. Your kids can send messages and cheers with friends who have a Fitbit, motivating each other to stay active.